UNLOCK YOUR PERSONAL & BRAND POTENTIAL THROUGH PURPOSE
We First Works is a series of on-demand online courses that empowers individuals, entrepreneurs and companies with training and actionable strategies from the team at We First Inc. -- a consultancy that believes in growth through purpose and has partnered with leading companies to build purpose-driven brands.
EACH
WE FIRST

COURSE INCLUDES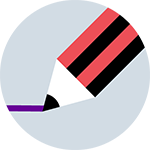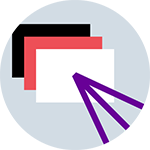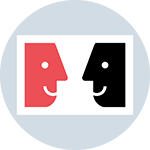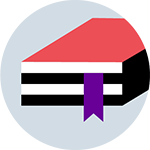 Workbook & Downloadable Tools
Video Lessons & Influencer Tips
Live Office Hours with Instructors
Certificate of Completion
FEATURING ADVICE & INSIGHTS FROM PURPOSEFUL BUSINESS LEADERS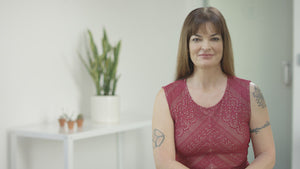 Jacqui Burge - Desk Yogi
Jacqui has been practicing and teaching fitness, nutrition and yoga for more than two decades. Jacqui's mission of offering wellness to everyone that wants it in the spaces they need it most has become her calling card since founding Desk Yogi in 2015.
Jordan Glassberg - TOMS
Jordan led Business Development for TOMS. He believes social entrepreneurship is going to be the next wave for all business, helping millennial consumers understand that their purchasing power can do good.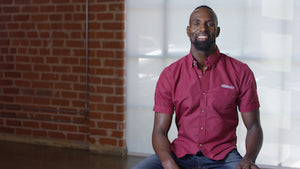 Lanre Idewu - FIT4LA
Lanre is a former medical student who became a celebrity fitness trainer and on-air personality dubbed the "Dr. Phil of Fitness." Lanre believes that fitness is for everyone, not just those that can afford private trainers and is constantly working on creating no and inclusive low cost solutions.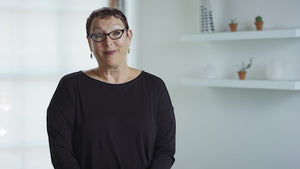 Lynda Weinman - LYNDA.COM
Lynda Weinman is a philanthropist, film producer, teacher, writer, learning activist, and entrepreneur. Weinman co-founder Lynda.com, one of the earliest and most successful online education companies in the world. Lynda is the proud product of an unorthodox, progressive education that stressed self-motivation, pursuit of life-long learning, and social conscience.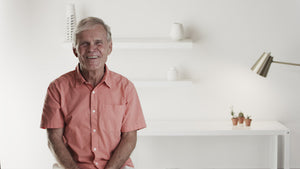 Rick Ridgeway - PATAGONIA
Rick Ridgeway represents and promotes Patagonia's core values with external stakeholders. During his 12-year tenure at Patagonia he has worked with teams to develop and launch environmental and sustainability initiatives within the company. In addition, Rick is recognized as one of the world's foremost mountaineers.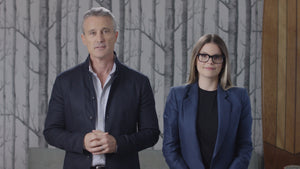 We First Instructors
Course instruction is led by We First's Founder & CEO Simon Mainwaring and Strategy Lead Stacy Anderson. Find out more below.
Your Instructors
Simon Mainwaring is the CEO of We First, Inc. a creative brand consultancy he founded in 2011. Simon is a thought leader in the purpose-driven marketing space. His book, We First: How Brands and Consumers Use Social Media to Build a Better World (Palgrave Macmillan) is a New York Times, Wall Street Journal, and Amazon bestseller. Prior to We First, Simon spent 18 years as an award-winning writer, Creative Director, and Worldwide Creative Director at many of the world's top advertising agencies including Saatchi & Saatchi, Wieden & Kennedy, and Ogilvy.
Stacy Anderson, Strategy Lead at We First, brings almost 10 years experience leading purpose-driven brand strategies, marketing communications plans and internal engagements for brands in the UK, Europe, Canada and the U.S across a variety of industries including apparel, footwear, consumer goods, architecture, urban design, wine and beyond. Stacy speaks at international conferences and contributes to publications on sustainability and brand strategy for academic and professional journals, online communities, and printed publications.
Individual Course
$299
If you're a solopreneur or entrepreneur looking to drive business growth and scale their impact, this course is right for you.
Company (5 courses or more)
$199 (per employee)
If you're a company looking to inspire its employees and activate its culture, this course is right for you.
About We First
WE FIRST
We First is a company that builds purpose driven brands that lead business, shape culture and better our world. We partner with brands to define, integrate and share their purpose, story and impact in ways that drive business growth, and empower brands to scale their purpose to achieve authentic brand transformation
---
WE FIRST WORKS
We First Works was born out of a true passion for the role that the professional world can play to solve the world's biggest problems. Today, companies and individuals are increasingly seeking higher order meaning or purpose in daily actions, decisions and long-term trajectory. We live in a new era of cultural movements. Issues that weren't issues before now put companies at risk, while also present new opportunities. The landscape of socioeconomic movements is more fervent now than ever before. Individuals and brands alike need to understand their voice in this context – and key stakeholders and consumers need to know what you stand for – and what you're doing to contribute to a better world. To engage in and lead a movement in your life, inside and outside your company and/or in culture at-large that will scale your business and impact, you must start with a clear definition of purpose.
Best Selling Book
We First Founder & CEO Simon Mainwaring's first book, We First: How brands and consumers use social media to build a better world (Palgrave Macmillan) is a New York Times, Wall Street Journal, and Amazon bestseller. It was named an Amazon Top Ten Business Book, 800CEORead Top Five Marketing Book, and strategy+business named it the Best Business Marketing Book of the Year. It offers a visionary new practice in which brands bring a 'We First' focus to their leadership, culture, marketing and impact in the world. It has been translated into Russian, Chinese, Taiwanese and Korean.