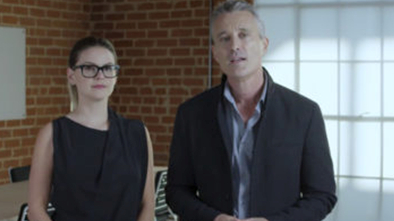 Exciting Announcement from We First
We live in extraordinary times. Culture is being shaped by popular movements fueled by social media and smart phones. Marketing is increasingly taking the form of advocacy and activism. Employees, consumers and citizens are leading movements to defend the values they care about and to champion changes they want to see in their lifetimes. Together, they are revolutionizing how we see the role of business in society. That's why I am so excited to share this announcement.
Over the last 6 years, We First has had the privilege of working with dozens of leading founders, entrepreneurs, business leaders and companies that are committed to building a better world. TOMS, Virgin Unite, Sony Pictures Entertainment, SAP, Clif Bar, VF and so many others – together we have tackled a myriad of challenges in creating powerful synergies between growing a business and doing good. This has taken the form of consulting, live workshops and speeches all of which gave us a unique perspective on the marketplace today that we couldn't share at scale. Until now.
This May, We First is launching 'We First Works,' an online training platform that opens up our expertise and puts it directly in your hands. Our first course, 'Defining Your Personal Purpose', is fundamental to finding well-being, happiness, and fulfillment in life, as well as launching and building a successful company. The second course, 'Defining your Company Purpose', is essential to winning the talent wars, increasing productivity, and inspiring everyone in your brand community – suppliers, partners, employees, customers, consumers – to build your business with you. Taken together, these courses ensure you can align your personal and company purpose to unlock value across all aspects of your business and life.
These two courses are the beginning of a full curriculum designed to give you the skills to scale your business and impact no matter where you are in the world. They are also an accessible and affordable way to keep up with how to be successful when the marketplace is changing so quickly. On a personal note, they are a critical piece of our commitment to help create a 'We First' world by inspiring the power of business to be used to improves the lives of everyone and the planet we all share.
If you're passionate about leveraging the power of purpose to build your business and make a difference, subscribe to our newsletter and be first to receive information about the launch of 'We First Works'. If you'd like to know more about We First, visit our site here. Purpose is the new market driver that ensures your company and products are relevant and meaningful today and in the future to the people that will build your business, and the more your business grows, the greater impact you can have.
We're so excited to partner with you to support your success and help make a We First world more possible.
Best,
Simon Mainwaring
Founder and CEO, We First