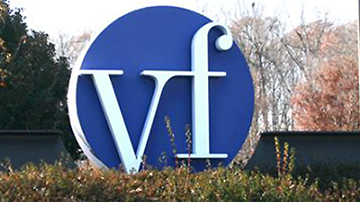 Internal Brand Purpose Integration Case Study: VF
VF, a global house of brands such as Timberland and Vans, recently established its company-wide brand purpose in a way that positions it to be a global force for good that transforms the fashion industry, improves millions of lives and advances how business serves humanity. With its purposeful vision defined, VF needed to announce, integrate and activate it across its portfolio in a way that would inspire commitment and motivate action within and beyond global leadership. In close collaboration with the VF team, We First spearheaded VF's global brand purpose rollout and employee integration plan commencing with a multi-day intensive series of training, panel discussions and interactive sessions to bring VF's purpose to life in meaningful ways across its entire portfolio of 24 leading brands.
Key steps to integrate your purpose internally include:
Plan - Establish purpose metrics and the basis for ROI, while appointing purpose ambassadors and/or purpose project teams and creating a dedicated visual identity for purpose, if appropriate.
Prepare - Develop key materials for and plan work sessions for an initial launch of your brand purpose internally. Here, your key focus is to involve employees as early on in the process as possible to ensure buy-in, adoption and advocacy for your purpose.
Promote - Tease your brand purpose with employees, getting everyone excited by the concept of what purpose is and what it can do for your business. Showcase employees' existing efforts that demonstrate the company's purpose in practice to reward behavior and indicate the practicality of activating purpose.
Launch - A singular communication touchpoint and/or rally event to share the purpose, get into breakout groups to ideate how purpose can come to life, and design experiences for employees to 'live' and 'own' the purpose.
Once you have progressed through the above steps, you must leverage a range of tactics to fully activate purpose in ways that are peculiar to your brand and organizational structure. Looking for where to start? The following is a list of top tactics that prove effective for internal integration efforts:
Live Global Presentation / Webcast

- singular announcement of the company purpose via in-person presentation and/PR webcast.

Manifesto Film

- short film that visually represents brand purpose in a compelling, memorable way.

Employee Storytelling

- showcasing and celebrating employees who exhibit and represent brand purpose in action.

Purpose Handbook

- short form training guide with bite-size content to equip employees to become brand purpose ambassadors.

Internal Collateral

- posters, desk drops, desktop wallpapers and other collateral to help share and visually communicate brand purpose across a variety of touchpoints throughout offices.

Live Purpose Workshops

- immersive, department-centric workshops to ideate how purpose can come to life in each functional area of the business.
The Result? Once purpose has been successfully integrated in and adopted by your employees, the most prominent benefits range from efficiency and productivity through to winning out on the talent wars. Specifically, benefits of creating a culture of purpose within your company include:
Purpose-driven employees are your best brand advocates

Purpose improves employee productivity, engagement and fulfilment.

Safeguard your brand against the increasing demand for talent
To learn more on the benefits of integrating purpose within your internal culture and company, click here.
To find out why and where to start, visit WeFirstWorks.com for a step-by-step, guided course in how to define your company purpose and to create an actionable purpose plan that will unlock this value to your business.