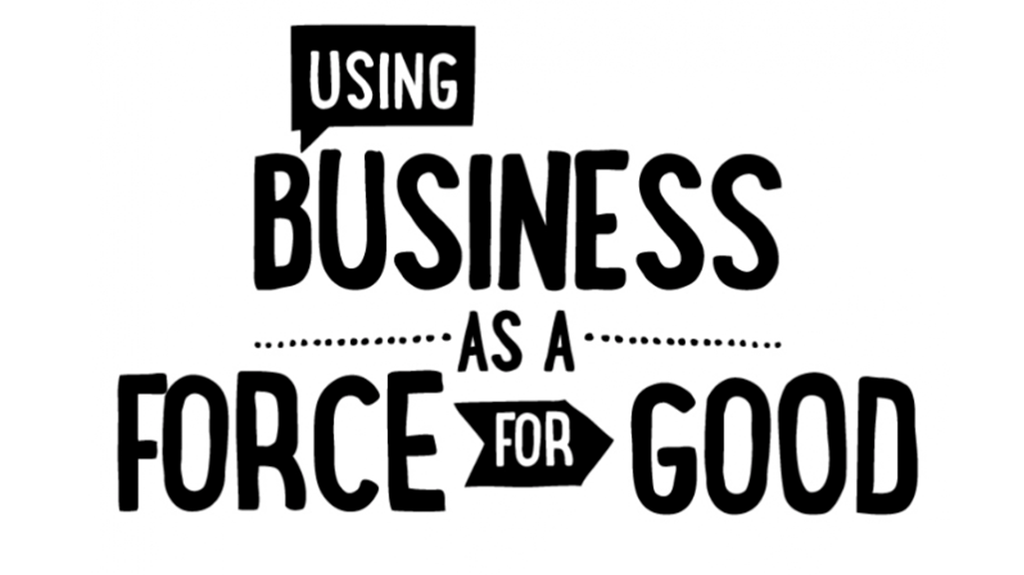 Tips on Becoming a Certified B Corporation
In the past, we've discussed why and how your company should join the global movement of people using business as a force for good by becoming a Certified B Corporation®. Leading organizations like Danone inspire businesses to be the best in and for the world by meeting higher standards of social & environmental performance, transparency and accountability as measured and supported by B Lab.
More than 2,000 Certified B Corporations across 130 industries and 50 countries are redefining what success in business looks like. Small and midsize businesses are just as integral to this movement. We First recently completed its own transition to Certified B Corporation. While the comprehensive process may seem daunting at first, we found the assessment can be a roadmap to understanding one's impact, implementing best practices and transforming your company in service of its entire stakeholder community. Here are some tips on getting started:
Define and Understand Your Impact Model
While it's always helpful to be striving for higher standards in general, B Corps also have business models that are specifically designed to create positive impact through their products, services, or customers as well as through its ownership or operational structure. At We First, we like to say to "be a mission with a company rather than a company with a mission". If you have a well-defined purpose, you should be able to identify where the bulk of your company's impact efforts come from.
For example, We First is committed to empowering businesses to do well by doing good. Our impact comes primarily through the products and services we offer to purpose-driven enterprises that increases their operational success. Stumptown Coffee Roaster's comes from its fair/direct trade that improves livelihoods in their value chain as well as its products that preserves, conserves, or restores environmental resources. Yours might come from increased economic opportunity for underserved groups or providing access to basic needs for individuals without prior access. If you feel you do not have any such impact model, you may want to consider defining and activating your company's purpose.
Research Other Certified B Corporations
The Certified B Corporation Directory is a great way to find businesses in your industry and/or locale of a similar size that have already achieved B Corp status. Most of these companies will have impact reports or dedicated areas of their website that will give you an idea of not only where their impact comes from, but also what they're doing operationally to go even farther in being a force for good. These companies can be a vision board of where you want to go or how you'll want to communicate your own efforts in order to grow the B Corp movement.
Address Your Legal Status First
B Corps must eventually update their articles of incorporation to include a legal requirement to consider the impact of their decisions on all their stakeholders. 33 states and the District of Columbia offer a benefit corporation structure that mirrors the process. Making this legal commitment before you complete your assessment level sets your organization about what will be expected and raises your overall assessment score. Use the Legal Requirement tool to figure out what amendment changes are required in your locale.
Take Stock of What You're Already Doing
Many individuals in an organization are already working toward meeting higher standards by themselves or have policies in place that advance positive impact. For example, We First offered paid time off for employees to perform volunteer work and more than a third of its significant suppliers are owned by women or individuals from underrepresented populations. Both of these practices attributed to a higher assessment score.
Ensure these practices are codified into an employee handbook, impact report or policy sheet, and map out the progress you've made. This not only helps B Lab verify your efforts, it also ensures that the practices are sustained and woven into the culture of your company. Furthermore, you will be able to benchmark your efforts and determine how you can improve in the future.
If You're Not Doing Something You Can, Start
Working through the B Corp assessment can help you identify areas where your company can easily improve in ways you maybe haven't thought off. For example, while We First was tracking its electricity usage to make sure it was low -- we have now set an average target amount to track and maintain, which will result in a higher score the next time we are assessed as well as an improved footprint.
Formally Ask Your Community For Feedback
Serving your entire stakeholder community is an essential component of being a B Corp. So, it makes sense to solicit the feedback of not only your employees and customers, but of partners, suppliers, local community leaders and members, and beyond. While many companies will gladly accept feedback when offered or informally reach out to customers to gauge responses -- a broad, formalized, data-driven and routine process will increase your assessment score while giving you a better picture of issues rising to the top that need to be addressed. Distribute employee and partner satisfaction surveys, create an online forum where anyone can inquire about a business practice or product, and hold town halls or webinars with your entire community to discuss your impact. Be as transparent about the results as possible so that you can collaborate with your community to improve.
The process of becoming a B Corp is an opportunity for your team to double down on past and future commitments you've made to joining a global force for good in the world while continuing and establishing best practices to track, maintain, and improve on your commitment overtime to increase performance, transparency, and accountability.  
Visit
https://bcorporation.net/
for more information on how to become a Certified B Corporation.