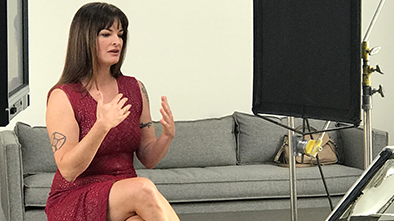 Why Your Company Must Define Its Purpose Before You Train Employees
Gaining clarity on who you are and why you exist as a brand is the first step towards sharing and activating your brand's value proposition. By defining your purpose in advance of training employees to speak on your brand's behalf, you not only ensure consistency and clarity of messaging, but empower employees to bring a sense of personalization to their work in ways that still align to the core essence of your brand.
Here are the top reasons why defining your brand purpose at the outset is critical to business success:
It attracts the right talent, those that are dedicated and intrinsically aligned to your core values and beliefs.

It positions your brand as a mission with a company, rather than a company with a mission. Meaning, you lead with your purpose with your business, products and services as proof points or vehicles for executing your purpose.

It evolves your focus from brand building to movement making. Understanding your purpose defines your movement, your movement drives your actions and your actions create impact.

It drives bottom-line sales. Understanding what you stand for attracts more customers and consumers who are loyal, values-aligned and vote with their wallets.

It provides a long-term vision and focal point for everyone in the company to rally behind no matter if strategy, tactics or transactions frequently change.
Where to start? Here are 3 steps to take before training employees on understanding, activating and sharing your brand's core value proposition:
Define Brand Purpose

: This is an internal statement of your raison d'etre, why your company exists. Take a look at

We First Works

for a simple, guided course on how to get there.

Update External Storytelling

: Integrate your purpose into key messaging such as your company description, website, and beyond.

Upgrade Your Employer Brand

: This is the public-facing image your company portrays to attract talent. Ensure that purpose is a highly visible part of this expression.

Align Onboarding & Training Materials

: Include your brand purpose and supporting messages and initiatives to show how purpose is brought to life as a cornerstone for new employee onboarding materials. Do the same within all future training materials as a consistent, compelling reminder of why everyone is here.

Empower Employees to Bring the Purpose to Life

: Develop an advocacy toolkit or internal guide that socializes and equips employees on how to activate the brand purpose in simple, actionable ways.
Establishing clarity of purpose will create consistency across how your brand shows up in the world in meaningful ways -- resulting in compelling and dynamic engagement opportunities with employees, customers, consumers and the world at-large. To get started right away, visit WeFirstWorks.com for a step-by-step, guided course in how to define your company purpose and to create an actionable purpose plan that will unlock this value to your business.